The Bank of Georgia hosts an information event for clients presenting the opportunities afforded by loans and grants provided by the EU4Business-EBRD Credit Line
On 28th September 2016, the Bank of Georgia hosted an information event for clients to present the opportunities afforded by loans and grants provided by the EU4Business-EBRD Credit Line.
In total 150 people from a broad spectrum of commercial and industrial companies attended the Information hosted by the Bank of Georgia at the Rooms Hotel on 28th September 2016.
Mrs Tamar Khizanishvili (Head of Corporative banking of the Bank of Georgia) welcomed guests in the opening speech and explained the importance of AA and DCFTA for Georgia. She also outlined how the EU4 Business-EBRD Credit Line helps companies, through loans and grants, to invest in processes and equipment to align with relevant EU directives, whilst at the same time is very develop their capacity and ain advantages in their national markets.
Mrs Mariam Gabunia, representative from the Ministry of Economics, presented comprehensive information on EU requirement in various sectors, including agriculture and food industry.
Mrs Khatuna Akhalaia, local team leader of the Project Consultants (EU4Business-EBRD Credit Line Project Consultants) described the key components of the project and explained the process of how companies can apply for EU4Business-EBRD Credits and grants. To demonstrate the opportunities for companies more clearly, she also showed case studies form the same credit line in Bosnia.
The relevance of the topic and the great interest of companies were reflected in the vast number of questions raised during the Q&A session following the formal presentations. Participating companies showed immediate interest in understanding the application process to secure the loan investment and the grant. Especially the 15% grant was very attractive for companies.
One company (meat processing) applied for a loan immediately after the event.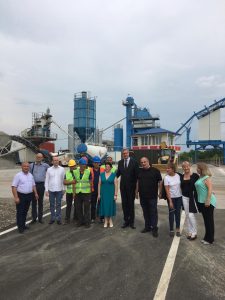 On June 20th EU ambassador to Georgia visited a road construction company "Indico"
Read More »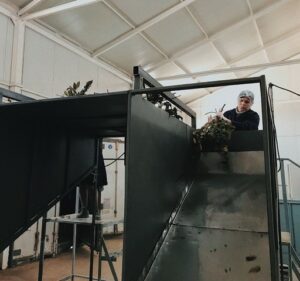 The EBRD and the EU help boost competitiveness of bay leaf producer in Georgia Humble beginnings It all started with a humble idea and a
Read More »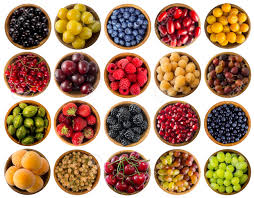 Georgia's Abundant Climates Create a Delicious Horticultural Rhapsody EBRD
Read More »